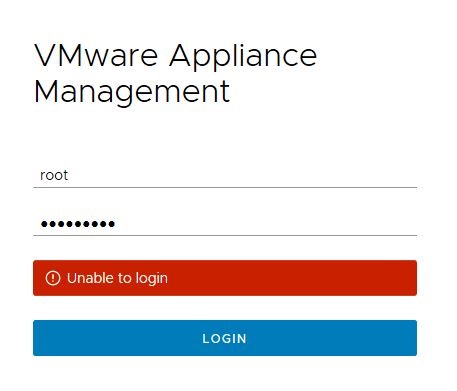 This morning I faced a strange issue in my vSphere Lab when a wanted to login to VAMI interface – of course to install the newly released "vSphere 6.7 U1" update.
I opened the VAMI URL for my Platform service controller (PSC): https://<FQDN>:5480 and typed in my root credentials as a normally would. However, the only thing that showed on the screen was a message saying: "Unable to login".
After this I tried to type in my password multiple times to make sure that I was actually typing in the correct one, but still, I just got the same error message.
Next, logically step for me was to try to same credentials on the console of the PSC, so I opened my vCenter (that actually still worked!), located my PSC and accessed the console from there. At my first attempt my root password was actually rejected (I might type it in wrong) but second attempt actually let me log in.
From there I saw the message "[ERROR]: Failed to connect to service." and that gave me a clue that some services was not running as intended!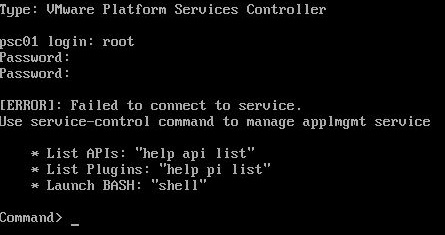 In the console, I tried to list all the services using this command:
service-control --status

And there I could actually see that "applmngt" and "vmware-statsmonitor" services was actually stopped.
I typed the following command to start all services that where not in the running state:
service-control --start --all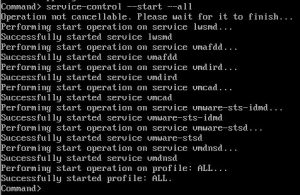 After that, login on the VAMI web interface worked again! Hooray!
Please follow and like my blog: