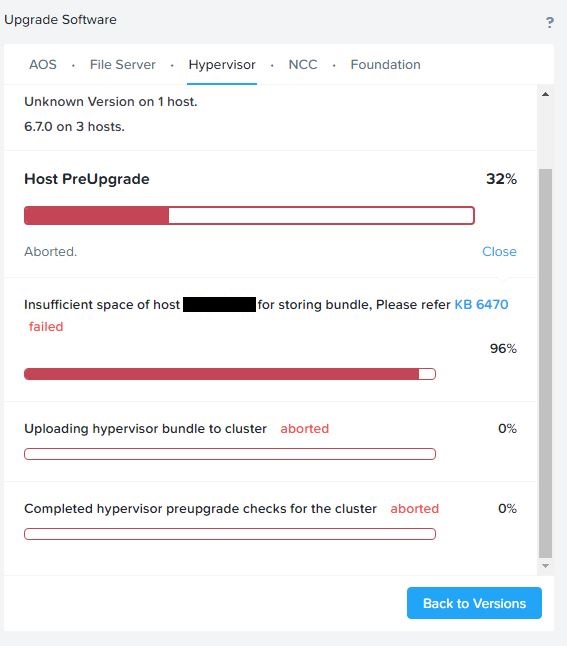 I recently ran into the above problem with a customer while trying to upgrade ESXi from Prism interface. The KB6470 Mentioned that it might be related to the ESXi scratch partition not having enough available space. But that wasn't the issue here.
The command:
hostssh "df -h /scratch" 
Revealed that the scratch partition had issues on one of the hosts (worked fine when looking at the ESXi level):

I decided to put the affected ESXi host into maintenance mode to do a reboot of it – after that, I reran the "df -h /scratch" command and the problem was gone.

And finally, Prism was able to update ESXi to desired version!
Please follow and like my blog: