You are not very likely to bump into Windows 2003 physical servers anymore – but nevertheless that just happened to me a week ago. The task was clear – this server needs to be virtualized into a vSphere 7 environment, running vSAN.
The problem with this task is that to convert (P2V) a 2003 server you need to install vCenter Converter 6.2 on it, since the latest release 6.3 simply doesn't work on 2003 servers (It won't install).
Next problem is that vCenter Converter 6.2 doesn't work with vSAN 7 – only "traditional storage" can be used as target – but in this case there were no other storage than vSAN that could be used as target.
What to do? – read on…
So, since we can install vCenter converter 6.2 on 2003 physical servers and we can use vSAN 7 as target in version 6.3 – the solution is simple then – both products must be used in combination.
First thing to do is to find some temporary storage that can be used to host a copy of the complete 2003 server that is target for the conversion – I used an USB hard drive.

Next thing is to install vCenter converter on the 2003 physical server. Install the server, agent and the client.


Now make and offline P2V of the server by using the option to convert "this local machine"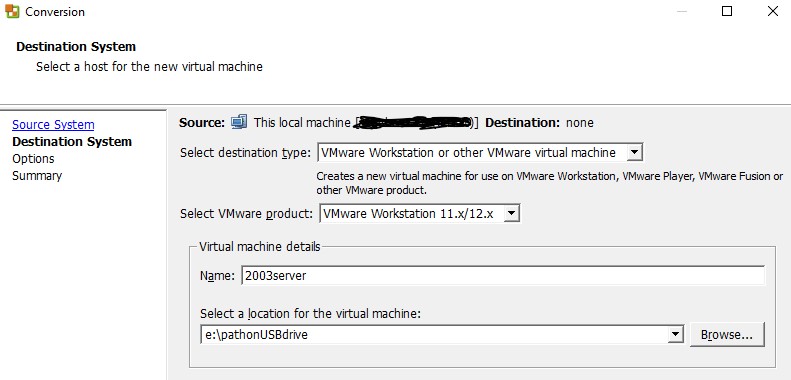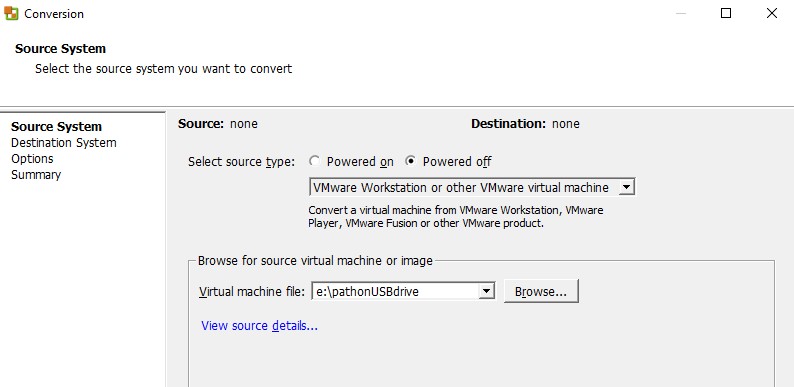 Thats it!

I used these two versions of vCenter converter:
VMware-converter-en-6.2.0-7348398.exe (build 8466193 did NOT work!)
VMware-converter-en-6.3.0-20575345.exe
Please follow and like my blog: